Cynthia Johnson, hailing from Estes Park, Colorado is one of our newest members. She runs a beautiful jewelry shop call Bijouled Designs. Let's get to know this peace loving lady a little more.

Infused Designs- How did you come up with the name for your store?
Bijouled Designs- "Bijouled" just sort of came to me after seeing a street named "Bijou" in downtown Colorado Springs!
ID- That's so creative! How long have you been crafting, and who taught you?
BD- My aunt Kris taught me how to make jewelry when I was about 15 years old. I have been making jewelry for 5 years now!
ID- Do you have any formal training in any craft/art subject?
BD- I work at the YMCA of the Rockies in the Craft and Design Center's jewelry section, which I was trained for, does that count? :P
ID- That totally counts! And I'll bet you get a lot of great experience working there. When did you open your Etsy store?
BD- My Etsy store opened in August of 2010.
ID- Well then you just celebrated your one year anniversary recently. Congratulations! Do you have other venues you sell at, like craft shows or other online stores?
BD- I sell some one-of-a-kind pieces in a few stores in Manitou Springs, Colorado, and hopefully at a Denver art fair this summer!
ID- What is one of your favorite items in your store?
BD- One of my favorite items is the leather
"Marmara"
earrings. As I was making them, I wasn't sure how they'd turn out, but I absolutely love them.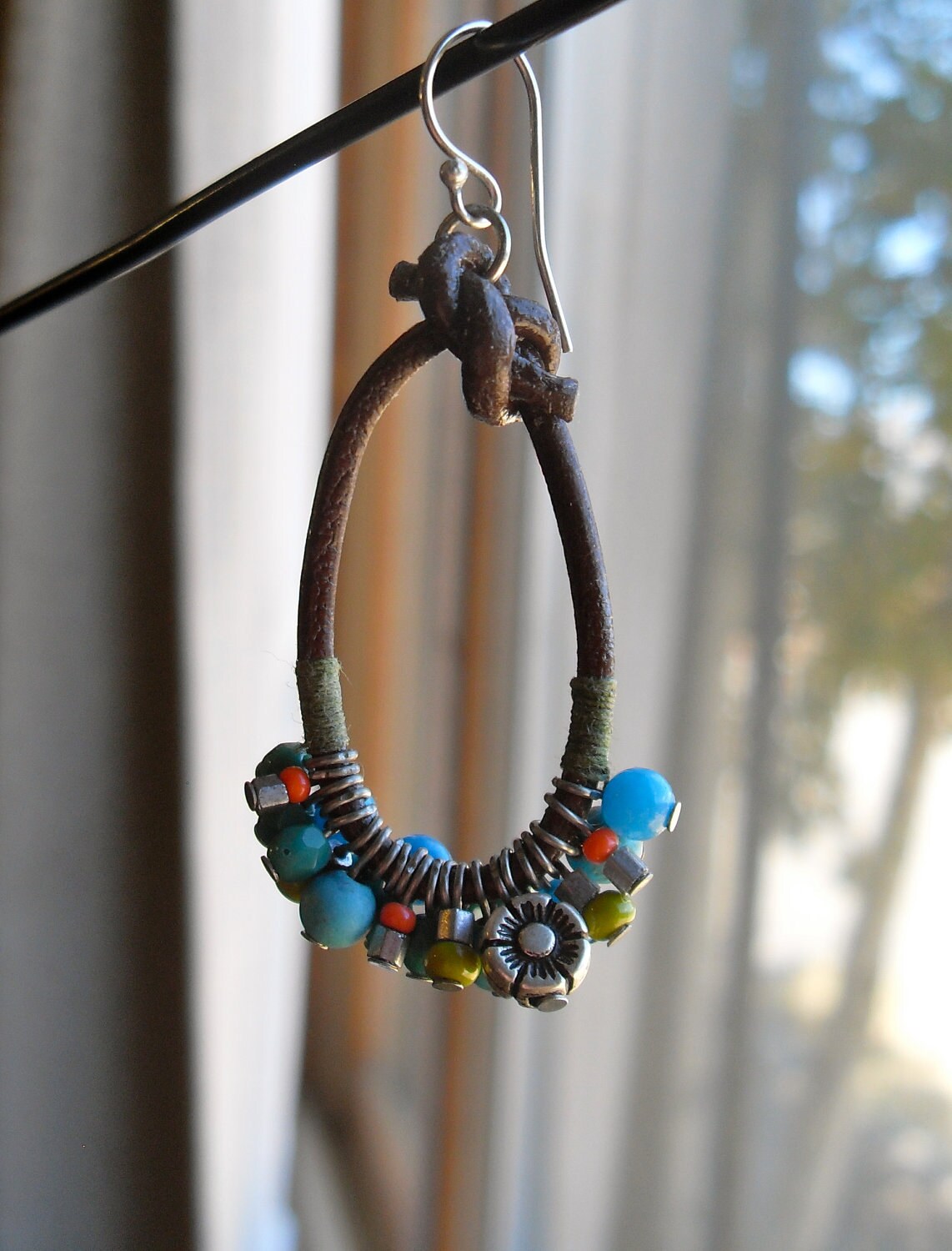 ID- Sometimes accidents are the best way to create. I really like them too! Do you feel like you have found a niche for the items you sell?
BD- I've been working harder on creating a unique niche for the items I sell. I am taking some time away from school to decide where I want my life to take me, and it has given me more time to focus on my business.
ID- Where do you see your shop in 5 years?
BD- In 5 years, I am hoping to have a more specific area of expertise in what I create.
ID- What advice can you give your fellow team members?
BD- The best advice I can give my fellow team members is don't give up!! I know it's cheesy and cliché, but it really is true! I have much more success when I keep up with my store and list every day, than if I do a lot one day, and slack off for a week.